Sales of all new cars in Russia have declined by one third since the beginning of the year.

Not only very expensive, but also the most affordable models of the past began to be bought significantly less.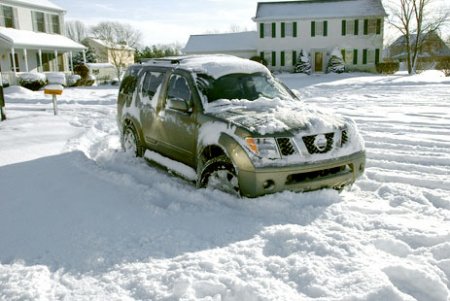 The Committee of Automobile Manufacturers of the Association of European Businesses in Russia (AEB), which now takes into account the sales of not only foreign, but also domestic cars in order to see the whole picture on the market, reports that in January sales of all new cars in our country, compared to the same period of the past years, decreased by 33%. Only 58,164 vehicles were sold.
"For the first time, we are starting the year not with growth figures, but with a negative indicator after a long period of stable growth in car sales in Russia," says David Thomas, chairman of the AEB committee. "The global downturn, coupled with the limited availability of credit resources, undoubtedly affects the Russian market." Based on the results of the first month, the committee decided to revise the previously stated forecasts for car sales this year. "January sales are not an indicator characterizing the direction of the market development for the whole year, as in January there is traditionally a decline, but there is no doubt that the previously announced forecast of the AEB Automobile Manufacturers Committee should be revised. According to the revised forecast, we believe that in 2009 the market as a whole may only reach 1.9 million vehicles, " — says the vice-chairman of the AEB committee Martin Yang. Earlier, the organization was confident that about 2.4 million cars will be sold this year.
Demand for Renault Logan assembled in Moscow has almost halved. The January figures for Renault Logan are no less deplorable: from 4192 to 2043 units. As a result, the model dropped from third place to 12th. Honda has the least losses (-2%), and demand for Toyota Camry even increased, which is explained by the start of production of this car in Russia. Sales of Ford models improved and the company is ranked third instead of fifth.
VAZ sold the most (29110 cars), but this is 38% lower than the same period last year. Chevrolet ranks second in sales (27% drop in sales). Among the models, the first line of January sales is occupied by Lada Priora (8057 cars). On the second — Lada Samara (7911). The demand for VAZ «classics» has halved. And Kalina is only 148 cars ahead of the Russian Ford Focus, which is now again the leader among foreign cars. The former leader of the Chevrolet Lacetti is now in sixth place. A surge of interest has been noted on the Mazda3. And Gazelle is now being sold three times less than a year ago. The most pessimistic experts predict that car sales will decline by 50% by summer.